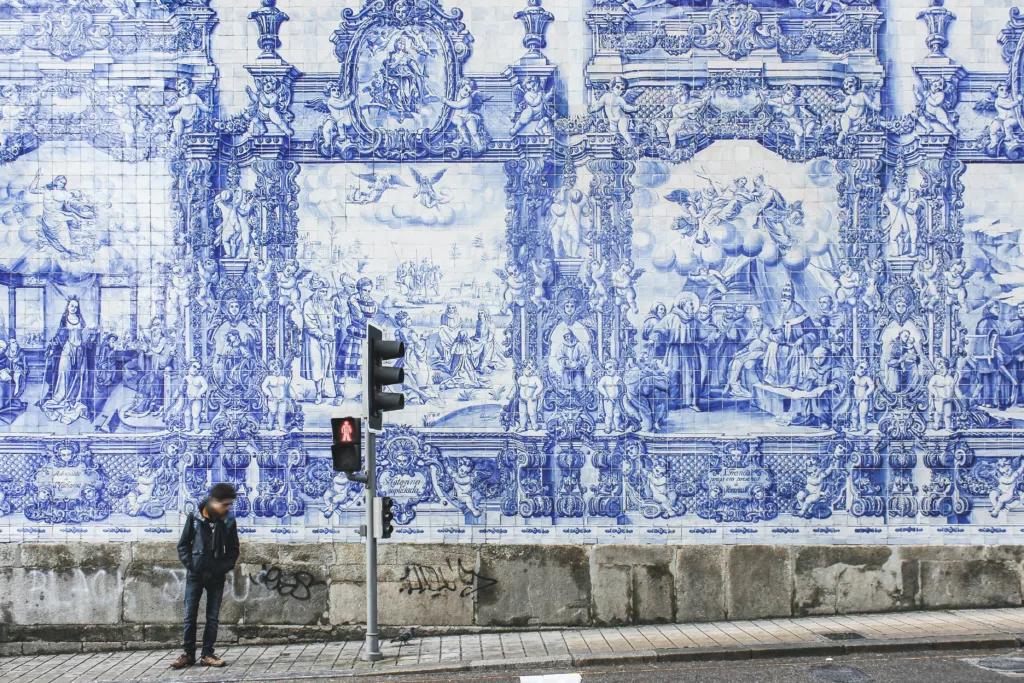 POPPIN' IN & POPPIN' OUT IN PORTO
Porto is made for wandering. It's romantic that way. You can set out on foot to see a sight like Clérigo Tower, and pass half a dozen other places that catch your fancy along the way. Porto is a mid-sized city so most of the major sights aren't too far from one another. Besides, lots of the things you're "supposed" to do are ephemeral. A river walk? A train station? A sandwich? And, how many churches are on the list?
The transitory nature of these sights are exactly what makes Porto such a great place to visit with the family. You can pop in and pop out. Then, move onto the next stop. There are a few places that certainly require tickets, but just about everything else is a quick hitter. Here is a trustworthy collection of places to visit for as little or as long as you like. After all, you're just passing through. These are in no particular order, so just keep them in the back of your mind as you explore this wonderful city. 
Cais da Ribeira
People have been known to write off the main riverwalk of Porto as a tourist trap. Frame it as one of Europe's grand squares, and you'll have a better mindset on how to approach it. The views of the Douro river, the Luis I bridge, the port cellars beckoning across the water and the multi-colored buildings cascading up the embankment are begging to be embraced. This is the time to get ice cream or pay a premium for a drink at a table facing the river. We highly recommend doubling back to duck in and out of the old alleys, staircases and nooks just off the main riverwalk. It's not hard to imagine the sailors of old doing the same. 
Mercado do Bolhão
This market has been anchoring the Bolhão neighborhood since 1839. It is huge. Mercado do Bolhão is basically an entire city block outlined by a grand building which protects the courtyard market within. An overhaul completed in 2022 created modern, uniform rows of stalls. The goods are everything you would hope to find in a market. You could do a little grocery shopping, grab a coffee, buy some fancy food souvenirs or marvel at the fruit stands. It's hard to miss the brightly colored fruit smoothies at the fruit stands. Don't be afraid to investigate more closely, as we found baby kiwis which we had never seen nor eaten before. Just pop those grape-sized wonders in your mouth, skin and all.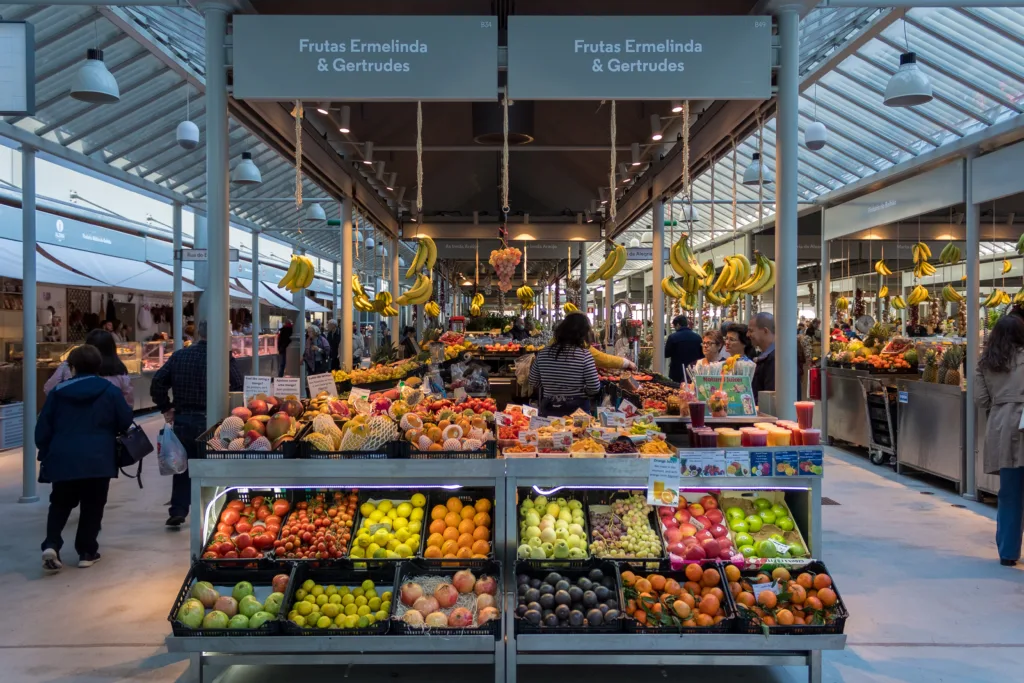 Restaurante Conga Casa das Bifanas
In Portuguese, the word lanche means snack, and that snack often comes in the form of a sandwich. At Conga, the sandwich is the ubiquitous bifana, and its version just might be the best in all the land. By definition, the bifana is sliced, braised pork on bread. Conga's version is super thin, super tender and brings a twangy-paprika spice to set it apart. Get a small beer and this relatively small sandwich and be on your way. Our kids savored what may have been the most tender hot dog they had ever eaten, which I suspect cooks in the same braising liquid as the pork. 
São Bento Train Station
It's hard not to feel a twinge of cynicism when somebody tells you to check out a train station. But, São Bento is just one of those places that supersedes the hype and recommendations. The friezes and scenes portrayed on 20,000 tiles, hand-painted over 11 years by the artist Jorge Colaço are astonishing and encompass the entire front atrium of the railway station. The tiles illustrate stories from Portuguese history, but you don't need to decode them to admire them. Be sure to enter the actual train platforms, as that area is stunning in its own right. All lines exit through a tunnel on the far end as buildings dramatically rise above the station on all sides.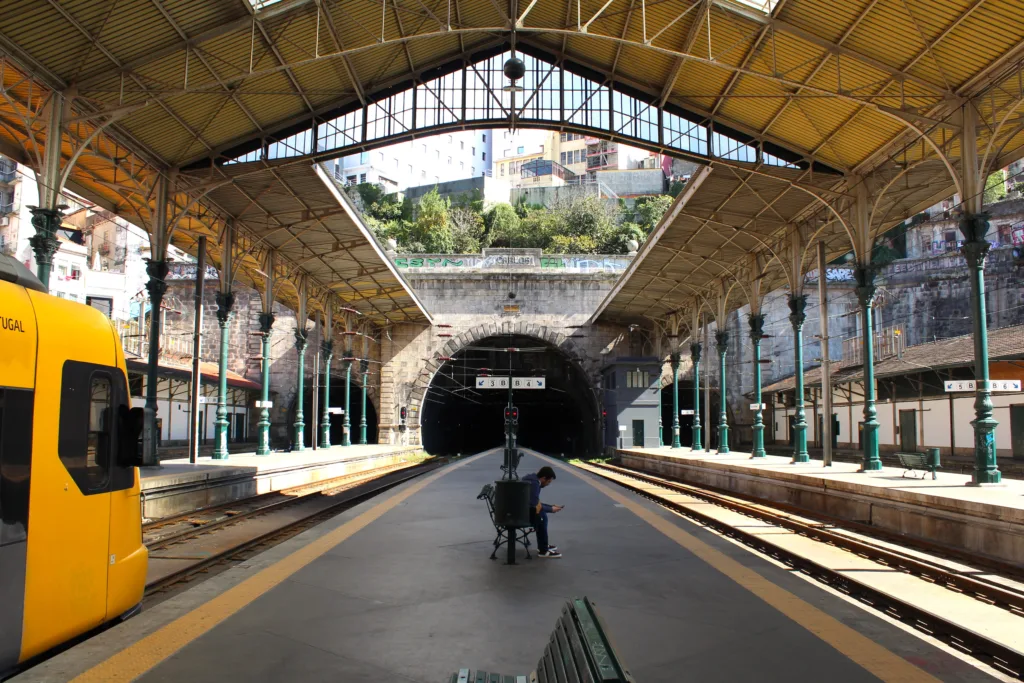 Churches & Chapels
Blue cobalt. That's the color and that's the compound that artists determined lasted the longest when painted onto exterior tiles. The result is that most churches and chapels have blue and white punctuating these granite structures. If you want to avoid church fatigue, don't buy tickets to the most popular churches, pop into the ones that are free. For example, the tiled façade of Carmo Church is beautiful. But, you could avoid the €5 entry fee and check out the neighboring Church of the Carmelites instead for free. Other notable free entries include Chapel of the Souls and Saint Ildefonso. 
BASE
The #1 (Lello Library) and #2 (Clérigo Tower) most popular tourist attractions in Porto are across a triangular plaza from one another. But, this is no ordinary plaza. Lisbon Plaza is a park on top of a multi-purpose dining and shopping square on top of a parking garage. And, on top of that are some olive trees and BASE, a bar/cafe that has outdoor sofas inviting you to lounge and take it all in. BASE complements the high ground with upbeat music and positive vibes. It's the kind of cool, forward-thinking use of space in the middle of the city that we like to see.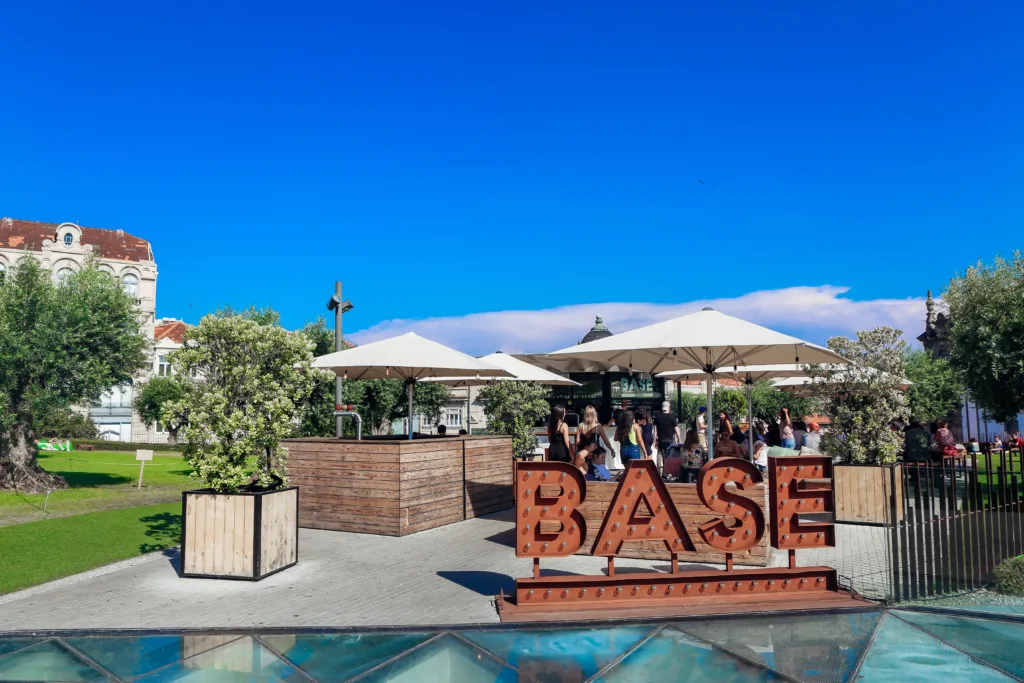 Crystal Palace Gardens
First, let's address the elephant in the room…I mean garden. There is no longer a crystal palace to be found in the namesake gardens. From 1865 to 1951, there was a beautiful glass and cast iron palace anchoring the area, however, in its stead is a building that is probably the exact opposite, Super Bock Arena. Aside from the bland, domed 1950s-style geodesic arena in the middle, this sprawling park is a dreamscape. Peacocks and chickens(!) freely roam the various gardens and viewpoints perched above Porto and the Douro River. There is a playground, a cafe (weather permitting) and the ultimate pop in feature, a public restroom.