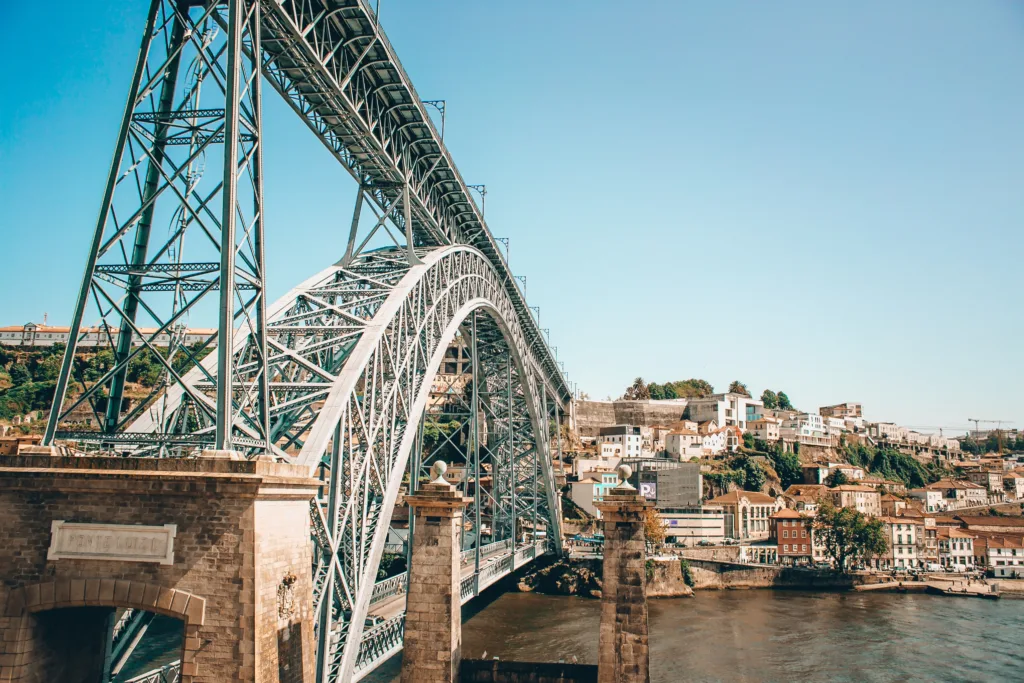 If you only have a few short days to visit Porto, you may be tempted to automatically target the universally accepted top sights. 50 million Elvis fans can't be wrong, right? No offense to the legacy of 'The King,' but his fans can be a little overzealous. Maybe some of the hits deserve some critical reevaluation. Meanwhile, there might be some overlooked gems worthy of a second look. 
That's all we're doing here – offering a perspective on a few of Porto's greatest hits. Most visitors can't help falling in love with Porto, but it's OK to have a suspicious mind.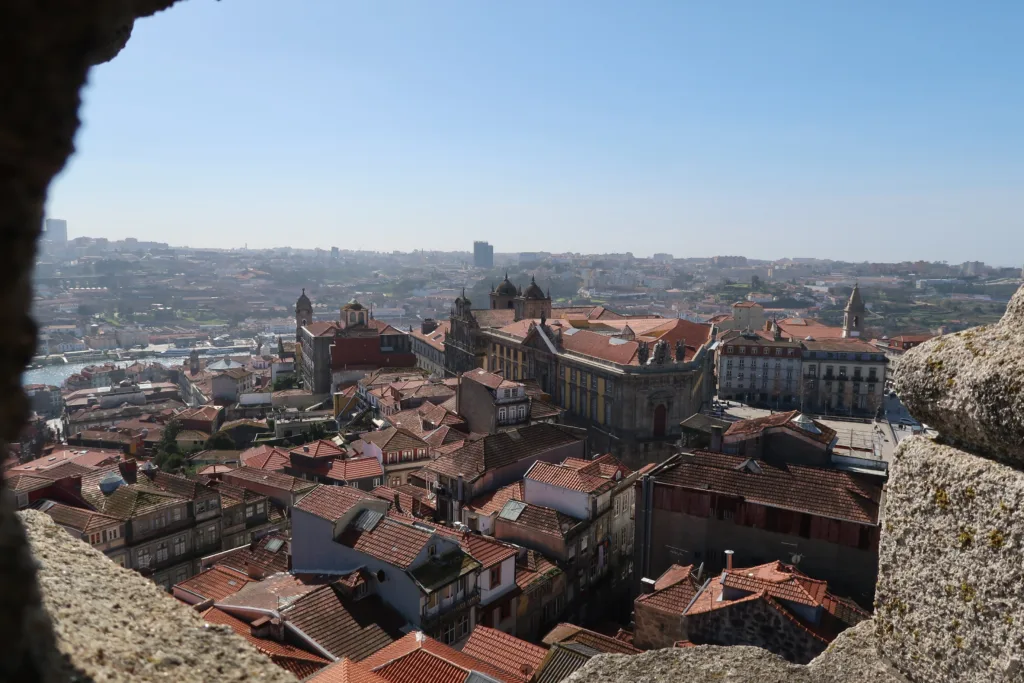 Clérigos Tower
We recommend this tower as a first stop in Porto, for orienting yourself with the city. At the top, you will enjoy 360-degree views and the ledge details all the important landmarks. This tower is the second busiest tourist attraction in the city, so book ahead. However, you must climb a tight, winding, uneven 240 steps of two-way traffic to get all the way up. And while the views are expansive, the walkway at the top of the tower is very narrow. You will pass the massive church bells on the way up. They're impressive to look at, but startling when ringing up close. Give consideration to the abilities of your children to climb stairs or your ability to carry them all the way up. This could be a good place to deploy a 'Divide & Conquer' strategy. There is lots of open space nearby, Praça de Lisboa and Cordoaria Garden are just across the street. Clérigos Tower is a worthy visit, just make sure you know what you're getting yourself into – or up to.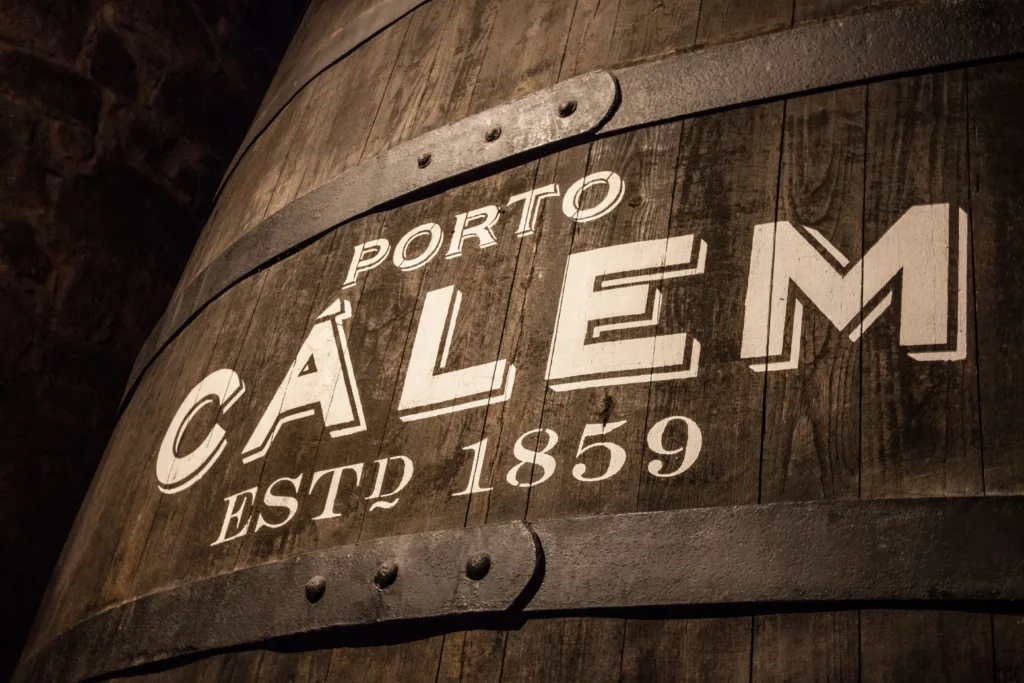 Port Tasting Tours
Port. It's right there in the name of the city. So, it's fair to wonder if your family should take a tour of one of the port cellars in Vila Nova de Gaia across the Douro River. If you have any interest in port, we believe you should. The key is to find a tour that is not too technical or long as to bore the kids. We liked the set up at Cálem. First of all, you can book ahead to lock in a time and a language. The tour begins with 15 minutes in the museum which had some interactive displays, most notably a table to sniff aroma notes. After exploring the caves, the tour ended in a beautiful tasting room. The children will enjoy a new vintage pineapple juice while the adults taste port. Logistically, don't fret getting across the Douro River. You can cross the Luis I Bridge on foot from the riverfront or from up above by Porto Cathedral in just a few minutes. Also, you might be tempted to piggyback a meal onto your venture across the river. You'll probably have better luck and better options back in Porto proper.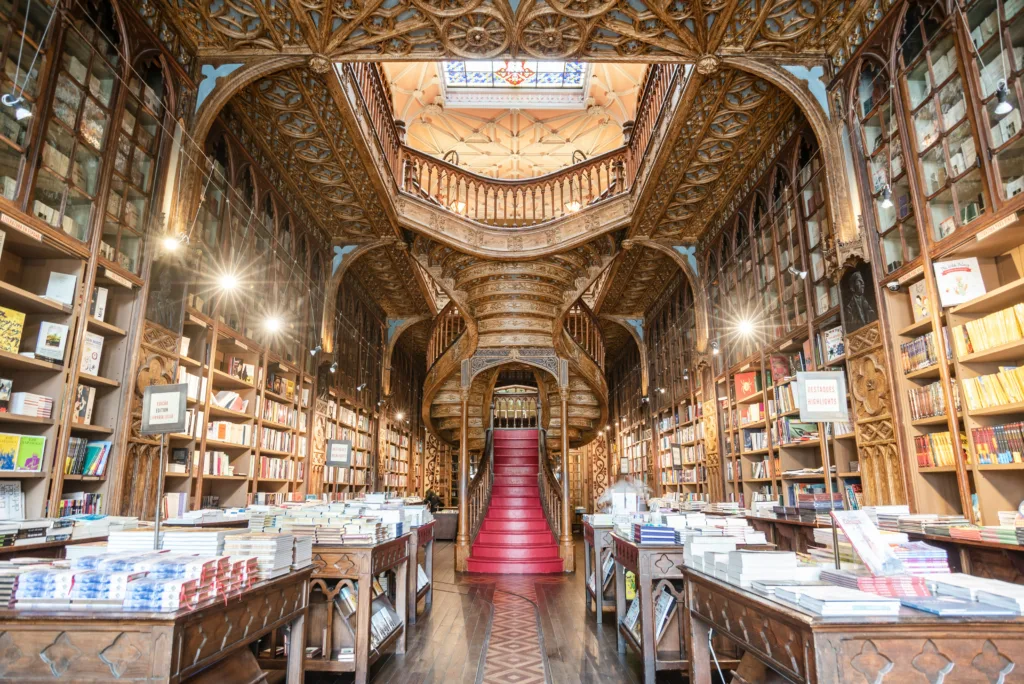 Lello Library
This bookstore has had a wild ride to becoming the busiest tourist attraction in Porto. It was a humble, yet beautiful, bookshop and university printing press for the better part of a century. Then, people began to speculate that it was the inspiration for Hogwarts in J.K. Rowling's Harry Potter series (Rowlings lived in Porto in the early 1990s). People would enter the bookstore and take pictures without buying anything. This wasn't good for business. The owners started charging admission and really playing up the Harry Potter angle. It was a raging success until 2020 when J.K. Rowling stated she had never set foot in Lello Library. This bombshell amidst the pandemic almost crushed the entire operation. To dig out from this calamity, management pivoted to a more varied array of books. Nowadays, every visitor pays a minimum of €8 to enter, even kids. Sure, the interior is lovely with a swirling staircase, stained glass windows and other gothic flourishes. But, with so many guests in there at the same time, the charm gets lost. Try to take a picture that's not chock full of randos or maneuver your kids around the hordes of other people. You must ask yourself if the juice is worth the squeeze.
Bolsa Palace
Come on kids! Let's go see the old stock exchange! On paper, this is a hard sell. However, the Bolsa Palace is certainly worth consideration. Visits are only available by guided tours which leave every half hour. The language of the tour is decided on a first come, first serve basis – it's not as competitive as it sounds. We recommend stopping there in the morning and picking a time slot and buying your tickets (children are free). There is a monitor with a live update of the time slots, language and percentage available, a stock ticker of sorts. Bolsa Palace is in a very central location near the riverfront, so if you have time to kill before your timed ticket, you've got plenty around you. The tour itself is a breezy half hour, with one grand staircase to climb. Otherwise, you're visiting a series of dissimilar, idiosyncratic rooms. Children can choose to listen to as little or as much of the guide as they like, as it won't diminish the visual experience.